Filter By:
Show More Brands

---

Show Fewer Brands
We've fit the same outstanding stiffness, durability and weight savings of the eeWings mountain cranks into the slimmer road bottom bracket standard. This includes road, gravel and cyclocross configurations. - eeWings All Road 170mm, 172.5mm or 175mm - 30mm Spindle - 10 Year Warranty"
Take flight with the eeWings from Cane Creek. These titanium cranks are designed to keep up with the rigorous demands of the most aggressive trail and enduro mountain bikers—though they will benefit any rider who puts a premium on durability, stiffness and weight. - eeWings Mountain 165mm, 170mm or 175mm - 30mm Spindle - 10 year Warranty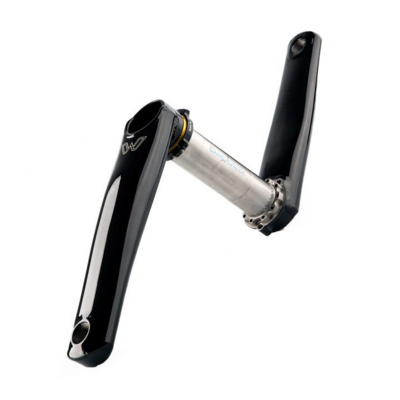 The eeWings Raven are constructed of the same high-grade titanium as traditional eeWings, painted deep black with a premium automotive-style paint, affixed with a water-transfer decal "W" logo, and then clear coated with a high-gloss protective finish. Notice: The paint on the eeWings Raven can be expected to chip, scratch, and wear over time with use.